Member Profile - NR Tours and Transfers

Nogana Ramathetje Tours and Transport was launched in 2015. The vision of owner Jeffrey Maribe, NR Tours is a tourism transportation company.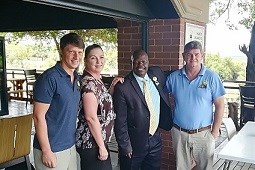 Jeffrey spent many years driving the guests of five-star and other establishments around before choosing to launch NR Tours. He says his dream is to inspire the world and create opportunities for the youth of today.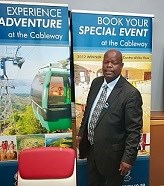 The services offered by NR Tours don't begin and end with a transport offering, the company also offers tours around Johannesburg, Hartebeespoort, Pretoria and Soweto. Transfer services between OR Tambo and Lanseria International Airports and spots like Sandton are par for the course for NR Tours. In addition, NR Tours can assist with Gautrain station transfers, hotel transfers, corporate travel and events, regular shuttle services, weddings, functions and event transport, group and team building event transfers and shuttles and transport to any activity or party. They are also able to assist with accommodation bookings anywhere in South Africa.
With the aim of ensuring guests have the best possible experience, Jeffrey ensures that he know exactly what his clients are looking for and then ensures that no important points are overlooked. Earlier this year, Jeffrey transported a client to the cableway in Hartebeespoort and was then interviewed on a video that the client made, exciting times indeed.
Jeffrey's goal is to ensure that every guest who travels in one of his vehicles has the best experience and returns to our shores for future visits.